Eco solvent tiskalniki 10 čevljev flex tiskarski stroj K3204I

Specifikacije
---
Certification:CE certification
Usage:Paper Printer, Label Printer, Card Printer, Bill Printer, Cloths Printer
Plate Type:roll to roll print
Tip: brizgalni tiskalnik
Pogoj: Novo
Samodejna stopnja: Samodejno
Voltage:110-220V
Dimensions(L*W*H):5150*1050*1450
Weight:800kg
Garancija: 1 leto
Print Dimension:3200mm
Ink Type:Eco-solvent water-based, Eco-solvent ink,Water-based ink, sublimation ink
Max printing width:3200mm
Max Printing Speed:65㎡/h
Print head:dx7,dx5,5113
Print head number:2 or 4 print heads
Printing Resolution:1440*1440 dpi
Ink Color:DoubleCMYK
Heating system:Front, back and center heating system
Printing software:Maintop/Photoprint/Wasatch
Moč

Power consume
5000W
Napajanje
220V,50Hz/110V 60Hz
Power Connector
Three-Socket

Tiskalna glava

2 heads Epson DX5, DX7
Print head Nozzle
nozzle
8*180
Ločljivost tiskanja
1440*1440 dpi

INK

Tip črnila
water-based ink/eco-solvent ink
Barva črnila
Double 4 colors(KK\CC\MM\YY)
Kapaciteta črnila
1500ml of each ink cartridge
Ink Supply System
Negative Pressure Continuous Ink Supply System

Hitrost tiskanja

Sketh Type
2 pass
65 m2/h
Production Type
4 pass
45 m2/h
Precision Type
6 pass
35 m2/h
Quality Type
8 pass
20 m2/h

Drying System

Heating
Front ,middle ,back three sections heating system,PID temperature controller

Srednje

PVC film,Wallpaper, Reflective film, Textile, fabrics, Canvas, Gum,etc,Vinyl, Flex,Banner,Wallpaper,PP,Car sticker, Photo paper, Inkjet Light Box
Max medium width
3200mm
 Tiskanje
Max printing size
3150mm
technology
Piezo-electric photo album machine with double DX5/DX7 generation Epson printing head
Višina tiskalne glave
1,5-3mm nad mediji nastavljivi
resolution
dpi
1440*1440
software
Maintop 5.3(Free)/Ultraprint(Chareged)/photo print (charge)
Driven system
Windows XP, Windows 7
Noise
Stand-by<32dB ,Working<65dB
Connector
USB2.0
 Paket
Machine Dimension
5150*1050*1450mm  780kg
Package Dimension

5200*1150*1500mm  800kg
Main feature
---
1) Simple structure in linear type ,easy in installation and maintain.
2) Adopting advanced world famous brand components ,electric parts and operation parts.
3) Automatic Printer and Body frame in integrated design ,save cost and worker.
4) Different print speed is not only suitable for Industrial production ,but also supplied to high quality printing.
5) Connect with computer or laptop ,easy to operate by single person.

naše storitve
---
Warranty: 12 months(Apart from printing head ).When the warranty expired, technician support is still offered. Hence we offer lifelong aftersale service.
Print service: We can offer you free samples and free sample printing
Training service: We offer 3-5 days free training with free accommodations in our factory, including how to use the software, how to operate the machine, how to keep daily maintenance, and useful printing technologies, etc.
Installation service: On-line support for installation and operation. You can discuss operation and maintenance with our technician online support service by Skype, Wechat etc. Remote control and on-site support will be provided upon request.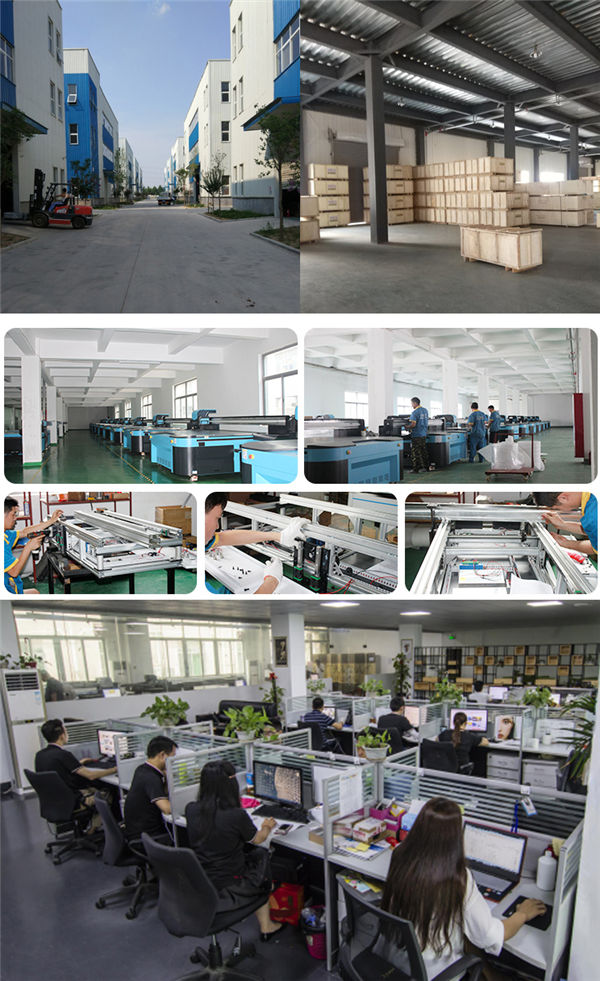 Pogosta vprašanja
---
1. Do you offer free printing samples?
Yes, we can print some samples according to customer's requirements.
2. What's your delivery time?
We will arrange the delivery within 7~12 working days after received the deposit or full amount .
3. What's your payment method?
Payment method is T/T or L/C, Western Union, etc.
4. Če imam kakšno tehnično težavo, kako nam lahko pomagate pri njeni rešitvi?
Podroben opis, fotografije ali videoposnetki bodo našim strokovnjakom pomagali pri analizi problema in temu ustrezno dati rešitev.
5. Once there is something need to replace, what can I do?
We supply all the spare parts for the printer. If any part is broken(apart from printing head), we will fix it or send you new parts after users send back the broken ones. We suggest that users order spare parts package for long time maintenance and fast replacement.
6. Can we send our technician to your factory for training?
Da, vabimo vas, da nas obiščete za brezplačno usposabljanje.
7. We want to become exclusive distributor of your machines?
Veselimo se vašega tesnega sodelovanja. Ko naročite prvi stroj in ste sposobni ponuditi storitev, se lahko začnemo pogajati o distribucijskem odnosu. Hvala vam.
8. How about Warranty?
12 mesecev garancije za naše stroje. Med garancijskim obdobjem bomo poslali brezplačne dele za zamenjavo (tiskana vezja), medtem ko bi morali zlomljeni deli poslati nazaj.