visoke hitrosti 3.2m tiskalnik topil, digitalni flex banner tiskarski stroj K3204I

Specifikacije
---
Uporaba: papir tiskalnik
Vrsta plošče: brizgalni tiskalnik
Tip: brizgalni tiskalnik
Pogoj: Novo
Model Number:TAIMES T5 large format printer
Samodejna stopnja: Samodejno
Voltage:220VAC
Dimensions(L*W*H):4.57 x 0.88 x 1.65(M)
Weight:420KG
Machine Type:TAIMES T5 large format printer
Print Width:3200mm(126 inch)
Media Transmission:Roll to Roll
Heating System:Four-heating:Before printing,printing,print post.Ink heating
Drying System:Infrared drying and fan air-dry
Ink Types:CMYK/CMYK, LC, LM
Media Type:paper/flex banner/vinyl etc
Zagotovljene poprodajne storitve: Inženirji so na voljo za servisiranje strojev v tujini
product: taimes t5 series solvent printer
model: t5-km512-42pl/14pl-8h
printing quality: 360dpi/720dpi
t5-km512-42pl-8h printing speed:
draft mode : 180x720dpi 2pass @ 80sqm/h
production mode: 240x720dpi 2pass @ 60sqm/h
quality mode : 240x1080dpi 3pass @ 40sqm/h
t5-km512-14pl-8h printing speed:
draft mode: 360x1080dpi 3pass @ 56sqm/h
production mode :360x1440dpi 4pass @ 42sqm/h
quality mode: 720x1440dpi 4pass @ 22sqm/h
machine dimension: l4,360x w790 x h1,170 mm; net weight: 420kgs (926lbs)
package dimension: l4,760 x w1000 x h1570 mm; gross weight: 560kgs (1,235lbs); four units(arm seperated) in one 20 feet container with 2000l taimes k42 inks
eight units(arm seperated) in one 40 feet container with 4000l taimes k42 inks
NO.1: The latest improvement point:
(1)New upgrade version tower shaped gear external fixator,One-batch forming, much higher resolution printing,Make sure the belt transport more stable, further optimize


(2) Professional design of the PVC color printing label. Clear labeling looks elegant and durable.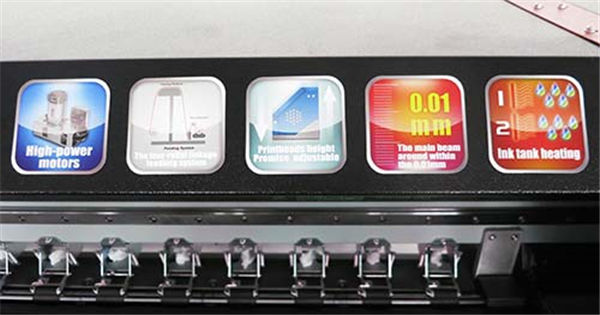 (3)Suction fan layer angle more large, can turn angle according to the material's angle, can put a large additional area of material under heating up and drying.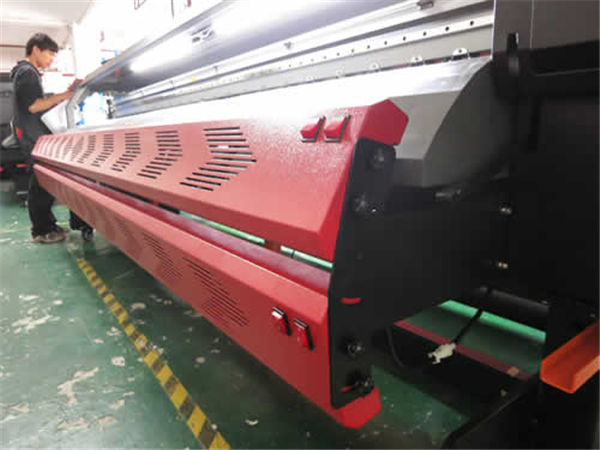 (4)The waste ink bottle with overflow alarm system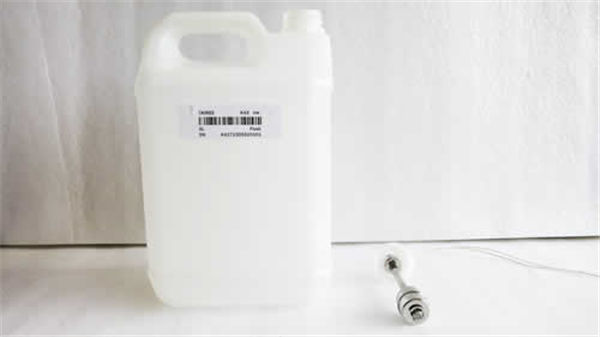 (5) In order to improve the anti-interference ability of machine, we upgrade to match it with anti-interference circular in 4 different place.


NO.2: TAIMES advanced innovation, R&D, excellent mechanical and electrical Control system.
(1) Optimize industry common standard T shape frame structure.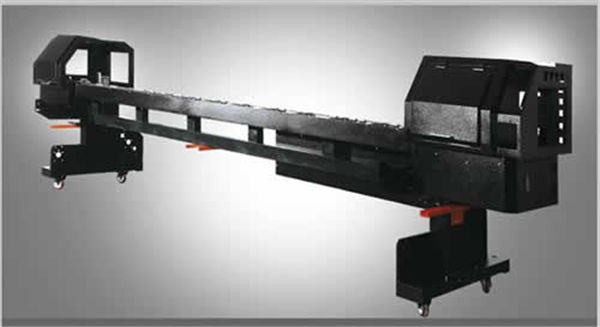 Machine Frames Process
Main bottom frame was wholly milled by German imported 6 meter planer type milling machine, which error is only less than 0.05mm. Double layer trusses welding, bending resistance is far more better than thin metal bending beam. Therefore, TAIMES printers are able to work more stable and long life than other machines.
(2)Powerful functions units, ensure machine output stably and effectively all the time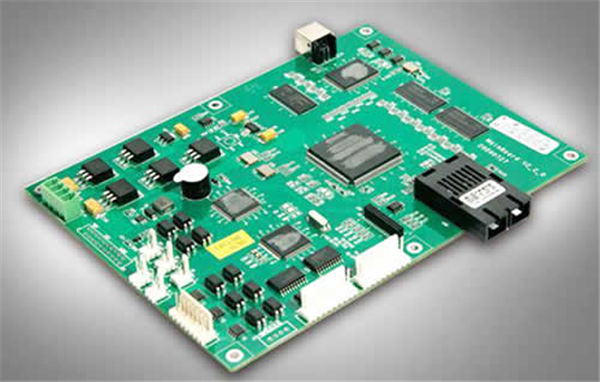 Konica Minolta certified and strongly recommended control system, develope printhead's best core performance while the boards are rarely fault.
(3) Teflon front ,middle, rear ,three sides of advanced surface treatment, high temperature resistance,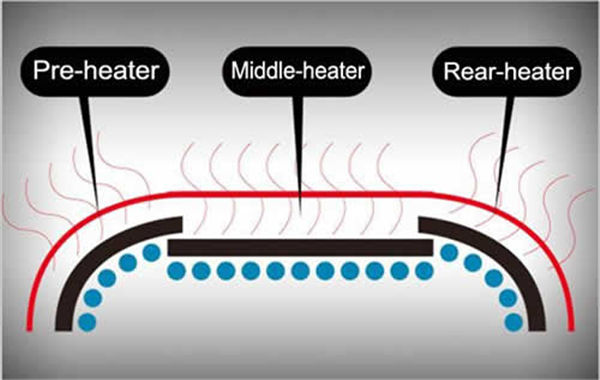 Corrosion resistance.Multiple 3 phases constant heating system promotes ink absorption of material, which makes printing clearer, dry faster and image stay for longer.
Specifikacije
---
Največja širina tiskanja
3200mm (10.5ft)
Ločljivost tiskanja
360DPI (Physical)
720DPI (Physical)
Model izdelka
T5-KM512/
42PL-4H
T5-KM512/
42PL-8H
T5-KM512/
14PL-4H
T5-KM512/
14PL-8H
Output (sqm/h)
Print Mode
Output Speed (sqm/h)
Print Mode
Output Speed (sqm/h)
180x720dpi 2pass
42
83
360x360dpi 2pass
26
52
240x720dpi 2pass
33
66
720x720dpi 2pass
22.8
45.6
180x1080dpi 3pass
27
54
360x1080dpi 3pass
17
34
240x1080dpi 3pass
21
42
720x1440dpi 4pass
11.3
22.6
180x720dpi 4pass
21
42
720x1080dpi 6pass
7.7
15.4
240x720dpi 4pass
17
33
720x1440dpi 8pass
5.7
11.4
Črnilo
Vrsta
K42 Low Solvent Ink
K14 Eco Solvent Ink
Barva
4 Colors( C , M , Y , K ) / 6 Colors(C , M, Y, K, LC, LM)
Zmogljivost
5L Per Main Tank of Each Color
Sistem za dovajanje črnila
Low Ink Detector, Auto or Manual Ink Supply System
Mediji
Premer
3300mm (10.8ft)
Vrsta
Vinyl,Flex,Polyester,Back-lit Film, Window Film,etc
Sistem samodejnega podajanja medijev
Equipped (Max. Media Weight 120kg )
Sistem samodejnega čiščenja
Positive Pressure Cleaning Anti-clogged Flash Function & Capping System
Sistem predgrevanja in sušenja
Equipped (Drying System Optional)
Objemka
Opremljen
Tiskalni vmesnik
USB2.0
Višina tiskalne glave
2 to 4 mm Above Media Adjustable
Programska oprema RIP
PhotoPRINT10.5 or Maintop V5.30
Vhodna moč
AC 220V ,50Hz
Operacijsko okolje
Temperature: 20~28℃ Humidity: 40%~60%
Dimenzija stroja
L4,360x W790 x H1,170 mm; Net Weight: 420Kgs (926lbs)
Package Dimension
L4,760 x W1000 x H1570mm; Gross Weight: 560Kgs (1,235lbs); Four units in one 20 feet container